This valuable award certificates the high green-friendly efficiency of our company, that is always focused on good practices of the environmental sustainability.
The evaluation of the performances has been calculated based on five KPI: 
•    Reduction of waste production
•    Valorisation of waste materials
•    Saving of fossil fuels
•    Not-produced carbon dioxide 
•    Litres of water preserved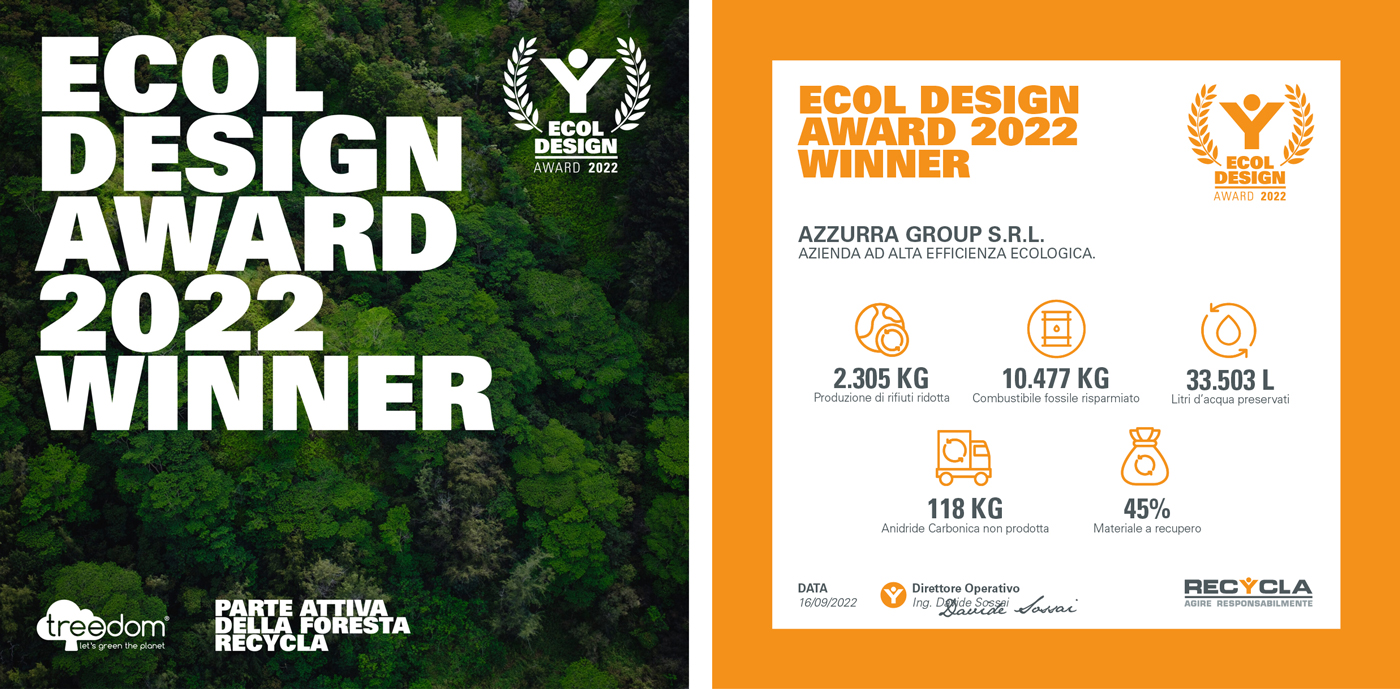 Thanks to this award, we contribute to make the EcoBosco grow: this is the forest that was born thanks to the collaboration between RECYCLA S.P.A. (our partner company regarding the waste management) and Treedom. 
By planting a tree at a distance, we support several small local projects, combining environmental and social commitment in a virtuous cycle that benefits everyone.